The Festival has been cancelled due to the Covid-19 pandemic. See you in 2021.

This Year: Come to our Curbside Edition 2020 on Saturday Sept 26th 
  11am-2pm (or food runs out) for 2 Spinach Lasagna Roll-ups with 1 Meatball and slice of Italian Bread or a

Meatball Sub, and Cannoli

.

 Raffle tickets will be mailed to parishioners and sold throughout the summer.
The Grand Drawing will be October 11th.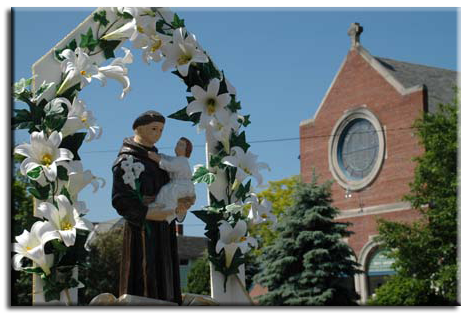 St. Anthony of Padua Church, 50 Pomeroy St., Cortland, NY
Fun and Food for the whole famiglia