The Festival has been cancelled due to the Covid-19 pandemic. See you in 2022.
Wh

ile we can't have our traditional festival this year, we still want to share all that LOVE about Italy and our St. Anthonys's heritage with you!
Please note the Curbside Edition 2021 event below is a PRE-ORDER ONLY EVENT.


                                   



 



                                      Raffle tickets will be mailed to parishioners and sold throughout the summer.
                              The Grand Drawing will be in October.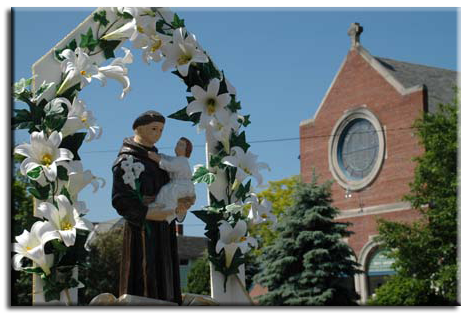 St. Anthony of Padua Church, 50 Pomeroy St., Cortland, NY
Fun and Food for the whole famiglia
********
Published on Jun 18, 2017 This video is about a day at The Saint Anthony's Festival! This was a fun day walking in the parade around the block, eating food, and just hanging out with everyone there! Please enjoy this video and share if you enjoyed!