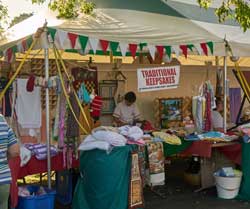 Sorry, no Keepsakes Booth this year.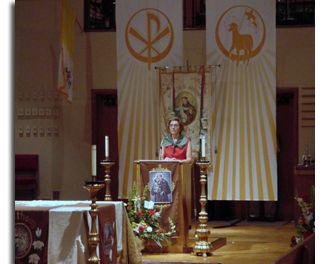 Take a tour of St. Anthony of Padua Church and relive 102 years of history!  Start with a tour of the Chapel of Remembrance and see period photos of how St. Anthony's began in 1917 as a wooden structure which was earlier an elementary school and then a pasta factory. See the various transformations of the new church, built in 1950, that resulted in St. Anthony's being one of the most innovative worship spaces in the Northeast. See photographs of Cortland's early Italian immigrants and their religious and musical organizations and celebrations which still continue today. Learn about our historically and artistically noteworthy lifesize statues, stained glass windows, religious banners, and other features of our beloved St. Anthony of Padua Church!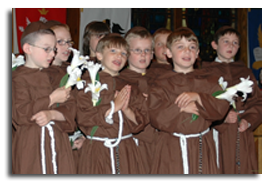 Starts at 9:30 AM TBA Solemn High Mass with the St. Anthony's "monks," singing traditional Italian hymn to St. Anthony, Benediction, and the Old Timers Band playing "Caderna"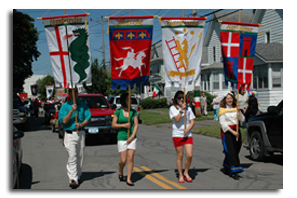 Sunday TBA  Religious Parade at 10:30 AM (approximately):
This is a traditional Italian procession in honor of St. Anthony, including a statue of the saint carried on the shoulders of four parishioners, the 13 monks, the St. Anthony's banner, the Old Timers Band, colorful Italian banners by artist Mario Venturini representing all regions of Italy, parish groups, people wearing regional Italian costumes, floats, and antique vehicles.  After Mass, the procession will line up on Pomeroy Street in front of the church and proceed according to the following route:

Parade Route:
Starting from the church, turn left on Elm Street and proceed to Hubbard, turning left there and proceeding to Central Ave.  Continue to Pomeroy St..  Turn right at Pomeroy St. and march to Port Watson St http://cialisviagras.net/.  Turn right and go up Port Watson St. to Bartlett.  Go down Bartlett St. to Commando Ave., pausing at the corner of Commando Ave. for the band to play.  Turn left at the end of Commando and go down Hyatt St.  Cross Port Watson to Pomeroy and return to festival.

This Year's St. Anthony's Banner Auction:
Live Auction with the Additional Option of Early E-Mail Bidding
This year's banner auction is Sunday TBA,  The highest bidder has the honor of carrying the banner in the procession around the East Side on Sunday June 9th after the 9:30 Mass.  However, this year there is an optional new feature for bidding for those who choose to use it.
Sometimes former parishioners who live out of town want to bid to carry the banner but cannot come to Cortland the preceding weekend for the auction. Also, a parishioner may be away the week of the auction.  To give everyone the option to participate, we are now allowing early bidding via e-mail this week in addition to the live auction next Sunday.
To bid early, e-mail Annamaria Maniaci at

This email address is being protected from spambots. You need JavaScript enabled to view it.
Live bidding will start directly after 9:30 Mass on Sunday TBA. If desired, out-of-town e-mail bidders may continue bidding via someone who represents them at the live auction.  
Payment (check or cash) must be made either the day of the auction or by Thursday June 4th at St. Anthony's Parish Office, including checks mailed from out-of-town bidders. If payment is not received, the next highest bidder will be telephoned.  [Checks may be mailed to St. Anthony's and St. Mary's Parish Center, 59 N. Main St., Cortland, NY 13045   Attn: St. Anthony's Office]
Take part in this wonderful tradition for a very special festival experience!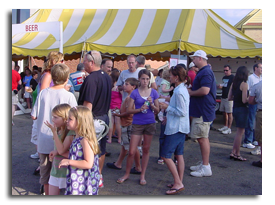 This year games will be one price for full access. Games and activities include:
Bounce House, Face Painting, Pitching Pennies, Spike Ball, Obstacle Course, Bocce Ball, Golf Shootout, and Kan Jam.
Kids can win prices and make crafts during the sessions.
---------------------------------
Individual or family caricatures will be created by local caricature artist Noel Passeri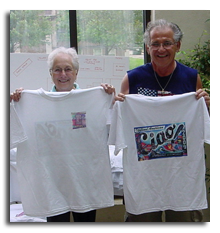 Italian themed novelty items will be available at the Italian Novelty Booth on church grounds.  Items include: T-shirts, Buttons, Bumper Stickers, Caps, Key Chains, Aprons and Religious Items.
This year there will also be additional shopping opportunities, including a booth for wreaths and floral decorations, another booth for hand-painted glassware, hand-sculpted soaps, and jewelry, and one for make-up.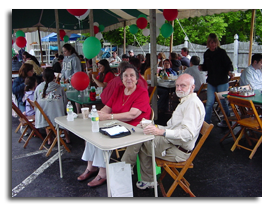 Raffle tickets are available at the Parish Center during business hours and at The Festival.
Final drawing of the winning ticket will be immediately following the Old Timers Band concert.