June 9th and 10th - 2018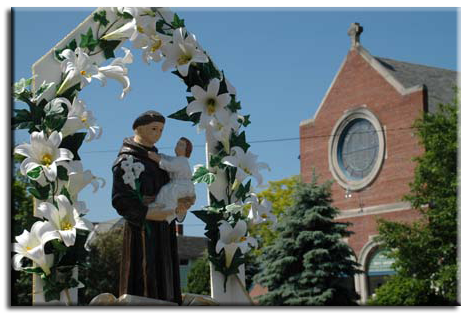 St. Anthony of Padua Church, 50 Pomeroy St., Cortland, NY
Fun and Food for the whole famiglia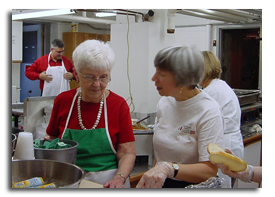 Saturday: Spaghetti Dinner (Inside the church hall from 4 PM until 7 PM) and Outdoor Food, including St. Anthony's Italian Sausage and Pepper Sandwiches. Pizza, Lasagna, Pizza Fritta, Muffaletta Tortelini Salad, Gelato, and Italian sweets from the Dolci Booth (until 10 PM)
Sunday: Italian and Ethnic Food (Outdoor Food)  Lasagna, Muffaletta Tortellini Salad, Verze e Fagioli (Greens & Beans), Pasta e Fagioli (Pasta & Beans), Gnocchi with sausage and broccoli, Hot Meatball Sub, Italian Sausage & Pepper Sandwiches, Pizza Fritta, and Gelato
********
Dolci Saturday Nite and Sunday: Cannoli, Biscotti, Pizzelle, Pasticiotte, Amaretti, Sfogliatelle, and Homeade Italian cookies

Kids Food Saturday Nite and Sunday: Hot Dogs, Popcorn, Candy for the Kids.
Beverages Saturday Nite and Sunday: Coffee, Soda, Water,
Pelligrino Water, Beer, and Wine.
Festival Sponsors and Donors:
 TBA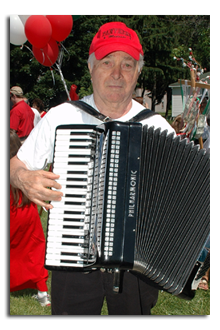 The St. Anthony's Festival will be providing musical entertainment on two different stages. The large stage will run as it has in the past on the 'Showmobile' and the 'Piccolo Stage', smaller stage will be running under the tent.  The stages will alternate acts for a schedule of continuous music throughout the festival. 
---
Saturday June 9th
Saturday Night at the St. Anthony's festival will be an exciting night to bring you, your friends, and the whole family to hear non-stop incredible music right up to the fireworks at 9:30 !

6:30-7:00pm TBA
7:00-8:00pm TBA
8:00-8:30pm TBA

8:30-9:45pm TBA

9:30 pm Fireworks 


Sunday June 10th

12:30pm: Festival Begins (Italian & Ethnic Foods, Basket Raffle, Cake Wheel, Traditional Keepsakes and Italian Novelties for sale, Music Entertainment, and Children's Games.
1:00-2:00pm TBA
2:00-2:30pm TBA
2:30-3:30pm TBA
3:30-4:00pm TBA
4:00-5:00pm TBA
5:00-5:30pm TBA
5:30-7:00pm TBA
7:00-8:00pm TBA
8:30pm Festival Ends
Published on Jun 18, 2017 This video is about a day at The Saint Anthony's Festival! This was a fun day walking in the parade around the block, eating food, and just hanging out with everyone there! Please enjoy this video and share if you enjoyed!
You are here:  

Uncategorised